Meet Our Team of BMW Experts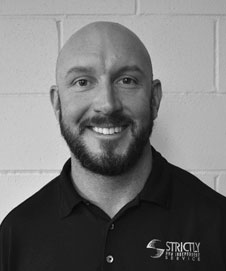 Andrew Newell
General Manager
Andrew has been with Strictly BMW off and on since he was 6 years old. His father, Ron, started and grew the business, because of that Andrew has had the opportunity to grow up playing and learning to love BMW's. Andrew currently is the driver of the Strictly Team racing SPEC E46 race car. He enjoys spending as much time outside as possible with his family. Feel free to reach out with any BMW question, odds are Andrew will have the answer.
Jeff Pemberton
Service Advisor
Jeff has been a BMW Service Professional for 20 years and brings with him a love of BMW cars and motorcycles. Prior to joining the Strictly BMW team, Jeff worked at a BMW dealership, as a result, he brought with him a vast knowledge of BMWs. Jeff is always ready to help advise you on any of your BMW service needs. Outside of work Jeff likes to spend time with his family and exploring the North America.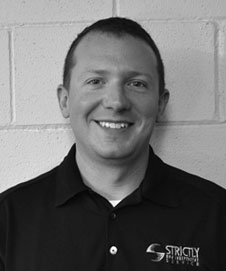 Taylor Hale
Service Advisor
Taylor has been a service writer since 2004 and has a passion for BMW's. He enjoys spending time driving his E46 M3 BMW on the track and through mountain roads. Taylor enjoys embarking on incredible road trips. His first-hand experience on overland adventures make him a perfect person to talk to about getting your BMW in tip top shape for any upcoming trips.
Jeston McRae
Parts Manager
Jeston runs the Strictly BMW parts department. With a dealership background in motorsports and automotive, he brings several years of experience in looking up and locating parts for various application. If you need a BMW part, you can call on him to find it in the most efficient manner possible. Away from work, Jeston is a very active person who enjoys the outdoors – snowboarding, surfing, fishing, camping and everything in between.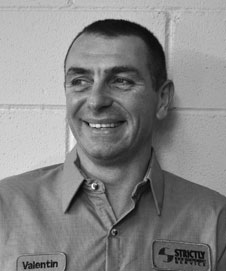 Valentin Semenyuk
BMW Technician
Valentin came to Strictly BMW after immigrating from the Ukraine. His diligence has taken him from a position as an apprentice to ASE Certified L1 Master Technician – the highest ASE rank attainable. Valentin enjoys traveling and philanthropic work in foreign and 3rd world countries.
Keith Moreland
BMW Technician
Keith started working for BMW in 2000 and worked his way to master technician. When not working on cars he enjoys flying, traveling, and exploring everything Washington has to offer.
Emily Harmsworth
BMW Technician
Emily has BMW dealer experience and recently obtained an automotive degree. She has always had a passion for the BMW brand and currently owns an E36. She enjoys visiting her family in the UK, exploring Europe, and taking care of her dogs, Bentley and Royce.
Our Values
Being good citizens in the communities in which we live and work.
Treating all people with respect and dignity.
Focusing on Teamwork. The whole is greater than the sum of the parts.
Placing the interests of our customers first, always.
Acting with conduct that reflects the highest standards of integrity.
Continuing our quest for quality in everything we do.
We believe that by acting according to these values, we provide our customers outstanding service which exceeds their expectations and defines Strictly BMW as an industry leader.
Testimonials
We work hard for our customers. As a result, they have a lot to say about us. Read our customer testimonials.